Four injured by smoke, 30 houses in Bangkok's Bon Kai community razed by fire
Four people suffered the effects of smoke inhalation and about 30, mostly dilapidated houses in the Bon Kai crowded community on Rama 4 Road in Bangkok's Pathumwan district were burned down in a two-hour blaze, which broke out at about 1.30pm this today (Tuesday).
Bangkok Governor Chadchart Sittipunt said that it was fortunate that the nearest fire station is only about 600 metres away and firemen were able to reach the scene of the fire quickly.
He admitted, however, that the narrow roads and lanes in the community made it difficult for fire trucks to get close to the scene and the nearest fire hydrant is on the main Rama 4 Road, which is some distance away. Nonetheless, the fire was extinguished in under two hours.
There are about 500 households housing a population of about 12,000 people in the 2.4 hectare community.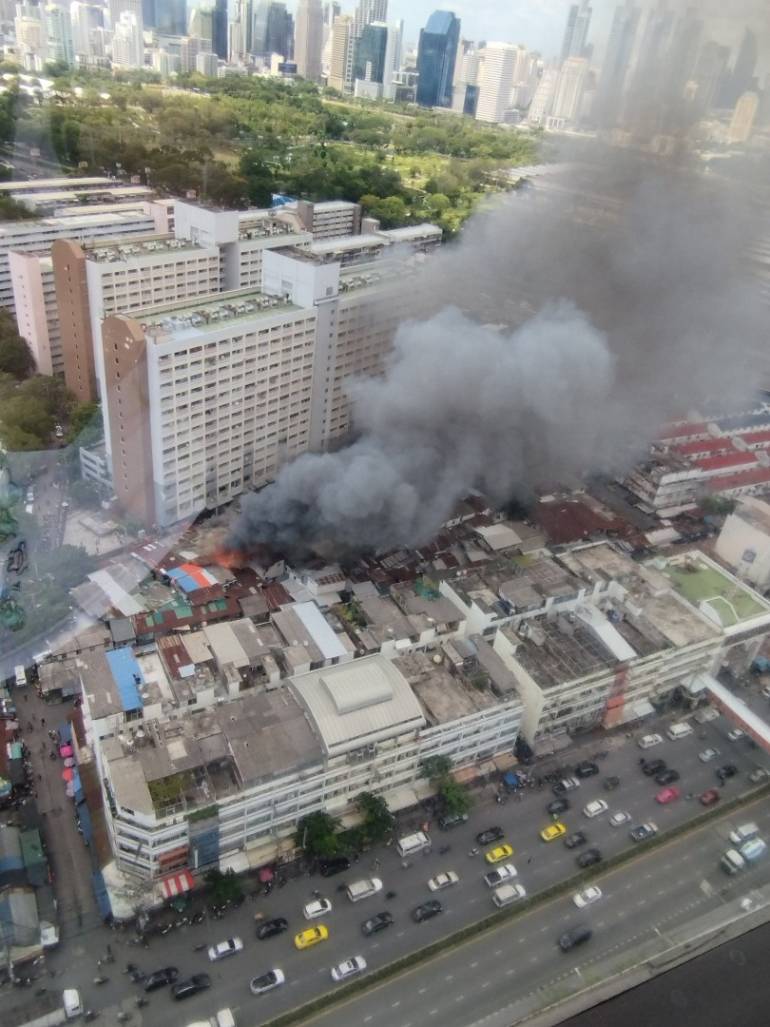 Those who lost their homes are now being housed at a temporary shelter near a community centre and relief materials are being provided to them. Lighting and medical services have also been arranged for the shelter.
Governor Chadchart, accompanied by the director of Office of Public Disaster Prevention and Mitigation of the city administration, went to Bon Kai community to inspect the scene of the fire and to offer moral support to those who lost their homes.
He said that this incident should serve a reminder that the water and fire hydrant system in the area needs to be improved.